MSCA4Ukraine Scholarship Scheme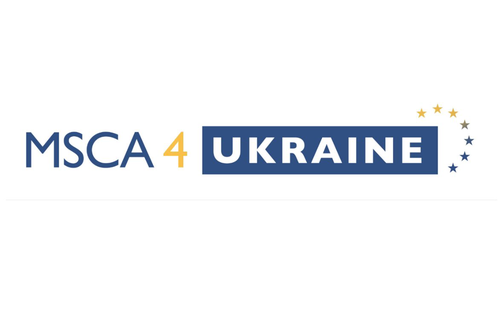 MSCA4Ukraine Scholarship Scheme
On October 6, 2022, the MSCA4Ukraine scholarship scheme will be launched, which aims to support researchers in Ukraine. The scheme is funded under the EU's Marie Sktodowska-Curie Action and will provide scholarships to researchers in Ukraine to enable them to continue their work in academic and non-academic organizations in EU Member States and countries associated to Horizon Europe.
The launch event will be followed by an information session for interested organizations and researchers from Ukraine.
The registration form is available at the following link:
https://us02web.zoom.us/webinar /register /WN WrJ4QnllSEGB9LNA670dbg
Applications must be submitted by the host organizations on behalf of researchers in Ukraine through an online portal, which will be available from October 24, 2022, on the MSCA4Ukraine website.
More information on the application process, both for interested organizations and researchers in Ukraine, can be found at the following link:
https://sareurope.eu/msca4ukraine / in formation-for-applicants/